In our strong relationship with SCI-Services (over 15 years), we are very satisfied with their capacity to respond to the changing market and the reactivity to our requests, our contact persons are always available to find solutions for our demands.
Especially in our partnership for the lockers range SCI-Services has proven high flexibility in quantities and delivery terms. In terms of product development, following specific requests from our side SCI-Services knows how to identify and meet Kalhyge's expectations.
We are satisfied of our partner SCI-Services. Both sales and customer service are very reactive for all our requests.
We always have a quick reply to our questions and for urgent matters they always have timely solutions.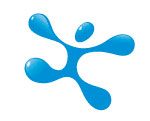 We consider SCI a valuable, responsive, and efficient partner for hygiene products. Their high-quality products ensure a good reference for our customers. With their extensive industry knowledge and excellent service, they are always apt to find efficient solutions. In particular, they have allowed us to expand our business into new areas with their sanitary napkins dispenser and the high-performance hand-hygiene disinfection range.
This supplier fulfills all our expectations, and we can only highly recommend them.