We are satisfied of our partner SCI-Services. Both sales and customer service are very reactive for all our requests.
We always have a quick reply to our questions and for urgent matters they always have timely solutions.
In our strong relationship with SCI-Services (over 15 years), we are very satisfied with their capacity to respond to the changing market and the reactivity to our requests, our contact persons are always available to find solutions for our demands.
Especially in our partnership for the lockers range SCI-Services has proven high flexibility in quantities and delivery terms. In terms of product development, following specific requests from our side SCI-Services knows how to identify and meet Kalhyge's expectations.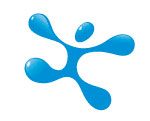 Nous considérons la Société SCI comme un partenaire précieux, réactif et efficace dans le domaine des produits d'hygiène. Leurs produits de haute qualité nous assurent une bonne référence chez nos clients. Ils nous ont notamment permis d'élargir notre business sur des nouveaux horizons avec leur distributeur de serviettes hygiéniques et la gamme très performante de désinfection pour l'hygiène des mains.
Ce fournisseur remplit toutes nos attentes et nous ne pouvons que le recommander fortement.